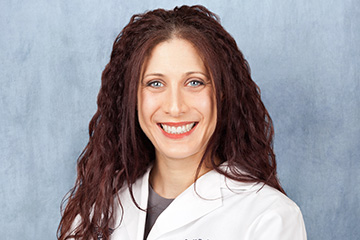 D.D.S.
Dr. Melissa Fischer Novetsky felt inspired to join the field of dentistry after learning about the practice from her father, Dr. Fred F. Fischer D.D.S. She admired his community based approach. And she wanted to carry the family dentistry tradition forward. She takes great pride in caring for the dental health of her neighbors and community.
Education
Dr. Fischer Novetsky earned her bachelor's degree from Michigan State University. Then she earned her Doctor of Dental Surgery from University of Detroit Mercy. This was an easy choice, as it was the university her father went to. She graduated with honors.
She has since completed postgraduate training in many areas. One area of focus is general dentistry, including the painless air abrasion technique. She's also specialized in orthodontics, and cosmetic dentistry.
Affiliated Organizations and Honors
American Dental Association
Michigan Dental Association
Detroit District Dental Society
Dr. Fischer Novetsky was also named Top Dentist by Hour Detroit Magazine. It's clear to her patients that she truly cares about their dental health. She takes joy in relieving pain, and helping people feel more confident. And she's always learning to make sure our methods are current. With her help, we've stayed on the cutting edge of dental technology. And her commitment to comfortable treatment has brought us many loyal patients.
Personal Life
In her free time, Dr. Fischer Novetsky loves to spend time with her husband and daughters. As an alumni of Michigan State, she's also a Spartan fan.
If you have any questions or would like to set up an appointment with Fischer Family Dentistry, please call us at (734) 422-4350. You can also read more about our other doctors - Dr. Fred F. Fischer, D.D.S. and Daniel C. Fischer, D.D.S.